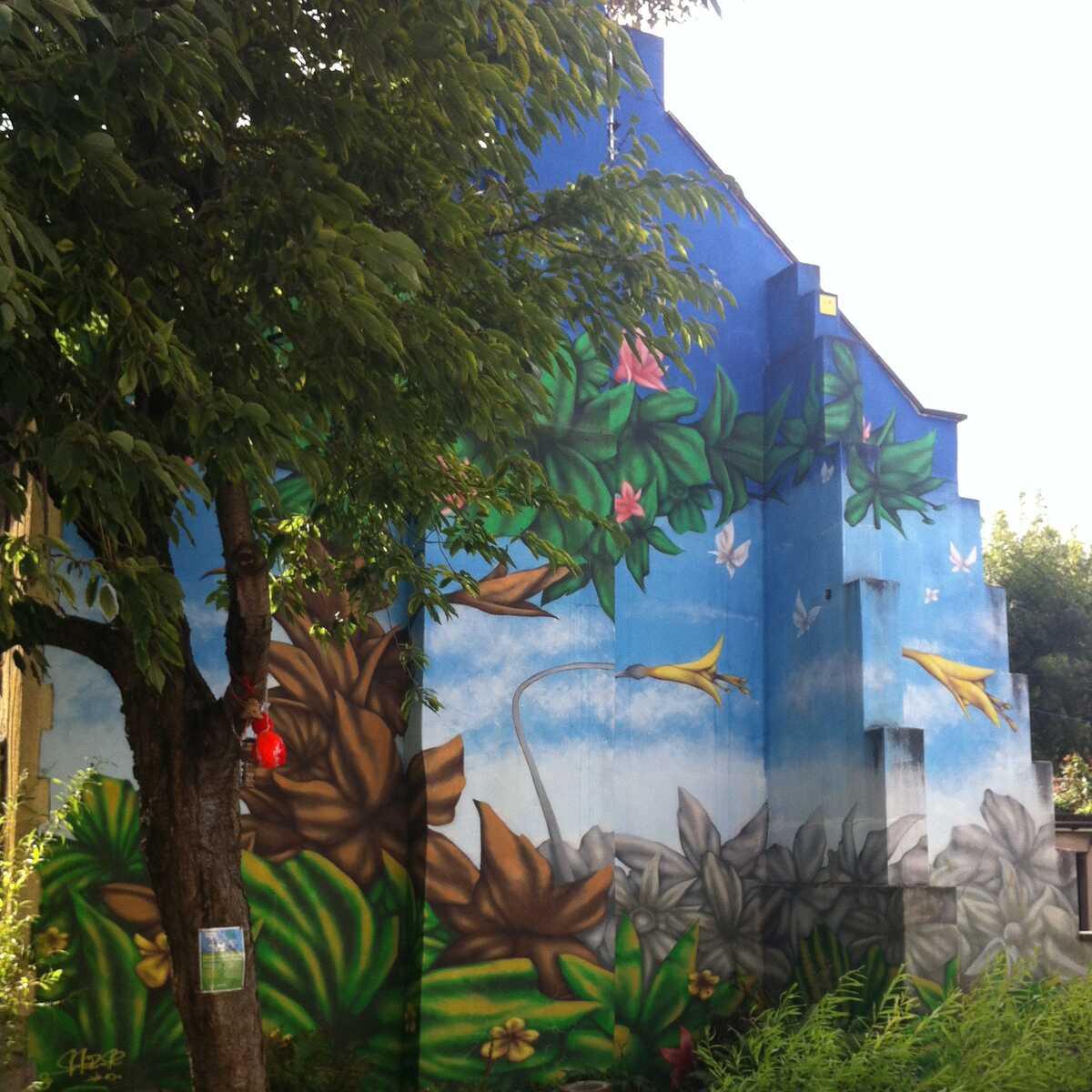 Consider the importance of nature to the human being. Life is simply better outside. True healing and emotional balance come swiftly when we choose to move around in nature. And nature is everywhere. Even in the human-made city, little shoots of green can be found pushing their way through cracks in the pavement. All elements of nature remind us that we are part of all life on earth and each element has qualities that can help us to come away from the madness and into a place of harmony.
So schedule a time to go out and walk or run or cycle in nature. Be aware of the nature around you and make a natural connection.
Birdsong has very clear calming qualities. It can often be heard in the most unlikely places. Listen for it. Keep some bird feeders well stocked and the birds will come to sing to you personally. It makes a difference.
As does tending to nature and growing your own flowers or food. Taking a space in an allotment or joining in with community farming are good causes. It's deeply satisfying to take part in this cycle of growing and harvesting.
An often forgotten place to find a large expanse of nature is the city's main cemetery. It can seem like a solemn place to some but the peace and beauty found there will more than make up for any unusual feelings you may have. You won't be the only one making the most of this nature haven either. In my local cemetery, I often see mums with their little children relaxing on the grass in the sun, even picnicking sometimes. Steve Jobs famously found great inspiration from cemeteries as a reminder of our limited time and how it should be relished and used to fulfil our potential. It's worth remembering for lots of reasons…
Remembering that I'll be dead soon is the most important tool I've ever encountered to help me make the big choices in life. Because almost everything — all external expectations, all pride, all fear of embarrassment or failure — these things just fall away in the face of death, leaving only what is truly important. Remembering that you are going to die is the best way I know to avoid the trap of thinking you have something to lose. You are already naked. There is no reason not to follow your heart. Stay hungry. Stay foolish. Steve Jobs, Stanford University commencement speech